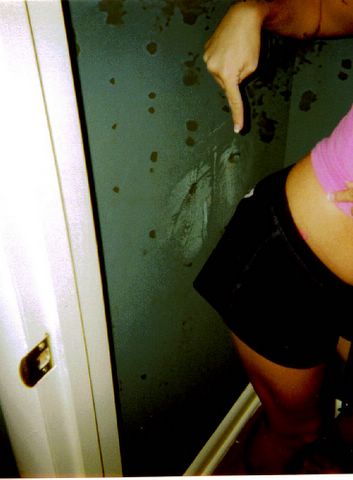 so if you look closely you can see the surprise that was waiting just for us in our bedroom closet! it was the funniest thing. there is a butt print on the closet wall in white paint. (or maybe they just leaned on the wall while it was wet and took off the top coat of blue.. seems more logical than specifcally sitting in paint to make a print) you can see the outline of the pocket and the middle seam of a pair of pants in white paint on our ugly blue walls. what is that?!? HI-LARIOUS. that is what that is.

the pic didn't turn out as great as i would like..it was on a disposable and all those spots showed up. they are not in our closet. just the booty.

we are going to buy more paint tonight. should we leave the butt print?